'Tis the season to be creative
6 Dec 2019
Throughout the year, residents across all RFBI Villages enjoy regular visits from local schools and preschools, with students joining in activities, entertaining residents with their performances and just spending quality time together. However at the end of each year, there is one very special activity that our residents and school children both get excited about – the annual Christmas Card Competition.
RFBI's Annual Christmas Card competition has been running for six years and this year involved 19 schools and 22 students from across NSW and ACT. The theme this year was "Christmas around the world" and we were excited to receive so many beautiful designs.
"We have a great relationship with our local preschool and our residents loved seeing the children and were very excited to see the winner announced," said James Figallo, General Manager of RFBI Lake Haven Masonic Village.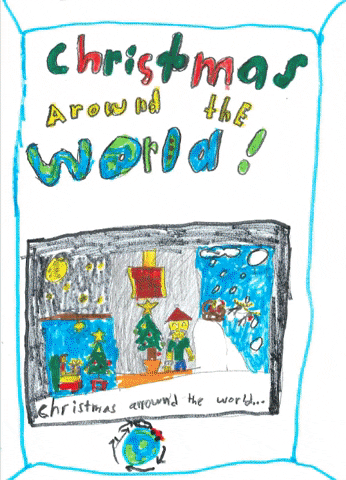 To spice things up, this year we expanded the competition to include an Ornament Competition, whereby school children were invited to create a Christmas ornament to hang on the Village Christmas tree as part of a special festive celebration.
"While the judging part was tricky, our residents all had a great time seeing all the designs and choosing the winner," said Melinda Benson, General Manager of RFBI Basin View Masonic Village.
"At RFBI, we are always looking for new and innovative ways we can enhance the quality of our residents' lives. The annual Christmas Card Competition was introduced to create a new way for our residents to bond with young people and share a few laughs – and it has been a huge success," commented Frank Price, CEO.
"Thank you to all the schools and every student who took part. I hope each of you had just as much fun creating your Christmas Card designs and ornaments as our residents have had judging them."
Both competitions were judged by residents and winners were awarded a $50 book voucher and certificate, while their school also received a $100 book voucher.
To read more about the activities our Lifestyle Teams organise across RFBI Village, visit https://rfbi.com.au/news-events/